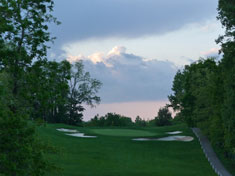 The 11th at Quicksilver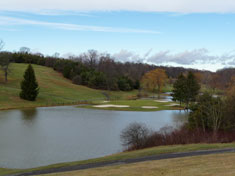 The view from the 2nd tee at Ponderosa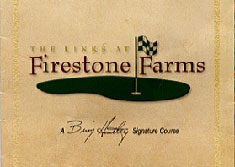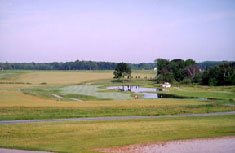 The 18th at Firestone Farms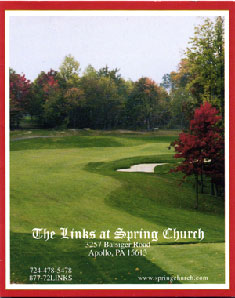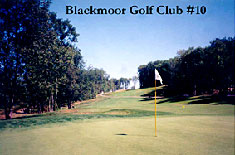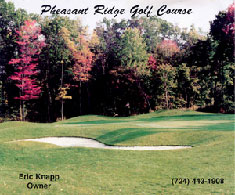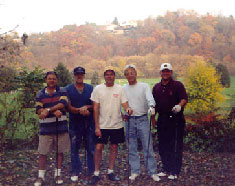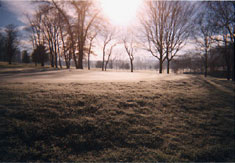 A frosty Lindenwood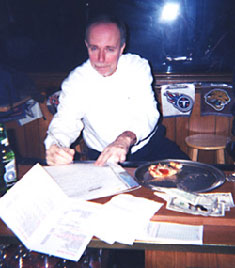 The Commish, Joe C., signing proposals into PAC law.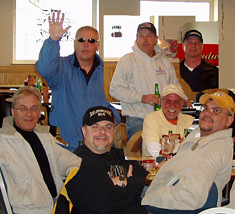 The crew at the PAC meeting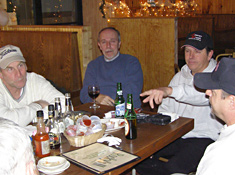 The commish ruling on cases at the Unuts Xmas party, '05.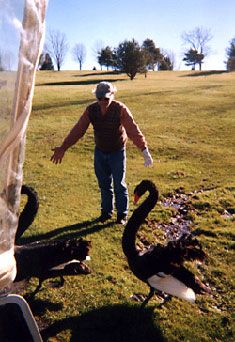 We joined up with these two strange guys on the 12th......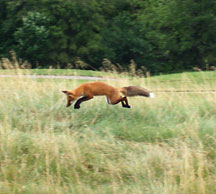 Bone's great shot of a fox at Reserve Run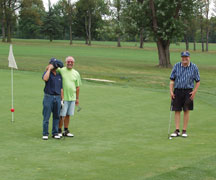 Updated Wednesday, July 9, 2014
=========
This Sunday, July 13th, Mill Creek Golf Club, 9:45am Tee-Off It's time again for some real golf at a great course and Mill Creek South is where it's at this coming Sunday, July 13th. Come on out and test the other side of this Donald Ross gem. A final count and tee time reservation call in to the course is due Friday afternoon, so please make your reservations ASAP.
Next Week – The PAC Memorial Major – Beaver Valley Golf Club, 9am. Next week is the third leg of the 2014 PAC Tour major circuit. The event is the PAC Memorial, an event honoring those members who have passed on but still remain part of our game in spirit. The event will be held at the Beaver Valley Golf Club with a tee off time of 9 am. Defending champion is Jason Friend. More details to follow in next week's newsletter.
Money List Leaderboard Due to matters beyond the control of the Tour Office, the money list update will be delayed for a couple days. You may check the PAC Tour website later this week for the new amounts.

All inormation in this newsletter is protected by US copyright laws 2012. All comments made do not necessarily apply to any person living or dead and are for informational purposes only. Reproduction of any or part of this newsletter is permitted only by written consent of the PAC Tour Editor.
---
Check out Tin Cup's latest Story

===========================
2014 PAC Tour Schedule
April 6th --- Season opens. Blackmoor Golf Club --- 10 am
April 13th --- First Major – PAC Masters –
Pheasant Ridge Golf Club --- 10am
April 20th --- Firestone Farms --- 10am
April 27th --- Quicksilver --- 9am
May 4th --- MillCreek North --- 9:18 am
May 11th --- Beaver Valley Golf Club --- 9:30 am
May 18th --- Oaktree Golf Club --- 10 am
May 25th --- Village Green --- 9 am
June 1st --- Aubrey's Dub's Dread --- 9 am
June 8th --- Quicksilver ---9:04 am
June 15th --- Second Major – PAC Open –
Firestone Farms --- 8 am
June 22nd --- Ponderosa Golf Club --- 9 am
June 29th --- Tam O'Shanter --- 9:32
July 6th --- North Park --- 8 am
July 13th --- Mill Creek South --- 9:45 am
July 20th --- Third Major – The Memorial –
Beaver Valley Golf Club --- 9 am
July 27th --- Quicksilver Golf Club --- 8:48 am
Aug. 3rd --- Lake Arthur Golf Club --- 9 am
Aug. 10th --- Pheasant Ridge --- 9 am
Aug. 17th --- Oaktree Golf Club --- 9:45 am $50
Aug. 24th --- Mill Creek North --- 9: 27 am
Aug. 31st --- South Park Golf Club --- 8:00 am
Sept. 7th --- Spring Church Golf Club (Time to be determined)
Sept. 14th --- Blackmoor Golf Club --- 9:30 am
Sept 21st --- Fourth Major – The Crafton Open -
Ponderosa Golf Club --- 10 am
Sept. 28th --- Big Skins Day – Quicksilver Golf Club --- 9:30 am

-------------------------------------------------------------------
Back to top
Can't find your way? Check out this site: http://www.thegolfcourses.net/index.html
====================================


Cool sites for interested tour players:
Check out the new and exciting PAC Talk blog:
http://sujdakpaintings.tripod.com/apactourblog/

To check your handicap status and enter a score:
http://www.kpga.com
To check the weather:
http://www.intellicast.com
Andy Sujdak's website:
http://afsujdak.com