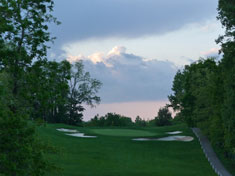 The 11th at Quicksilver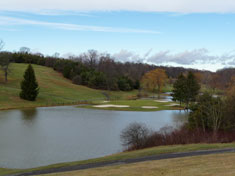 The view from the 2nd tee at Ponderosa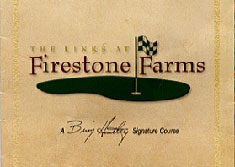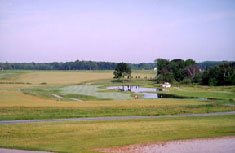 The 18th at Firestone Farms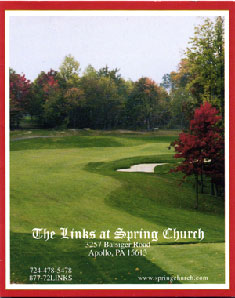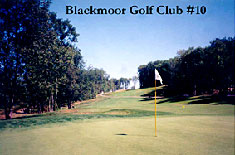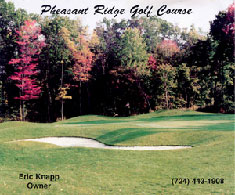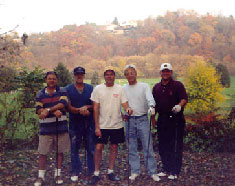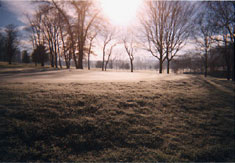 A frosty Lindenwood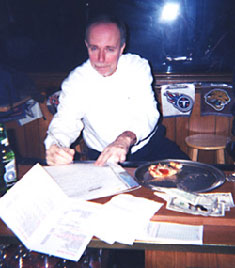 The Commish, Joe C., signing proposals into PAC law.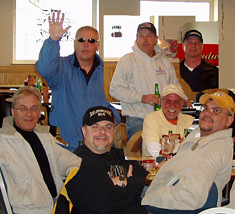 The crew at the PAC meeting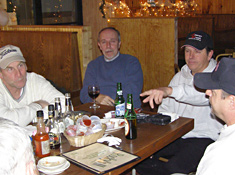 The commish ruling on cases at the Unuts Xmas party, '05.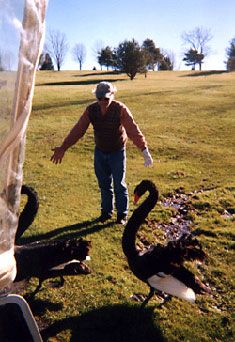 We joined up with these two strange guys on the 12th......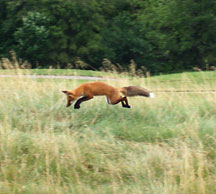 Bone's great shot of a fox at Reserve Run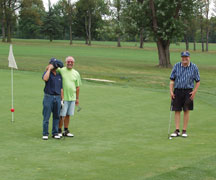 Updated Wednesday, October 1, 2014
=========
UNUTS Season Begins This Sunday at North, Tee Off 9am
The 2014 PAC Tour season is now in the record books, but play as will continue under the auspices of the UNUTS league. Effective immediately, the handicaps calculated through the final day of play – Quicksilver – will remain frozen and in effect until the opening of the 2015 PAC Tour. What you play to now will be what you will play with all off season long. Once the rates change, the UNUTS will return home to Ponderosa. Until then, a weekly newsletter will be sent out notifying everyone interested of where play is scheduled for the coming weekend. Suggestions on site venues from players are welcome.No reservations are necessary for North Park. Just be at the course by 8:30 am to sign in.
Congratulations To Dr. Tim On His Pig Trophy Victory The PAC Tour extends congratulations to Dr. Tim S. for taking home the 2014 Pig Trophy which is awarded to the player who wins the most skins money. Tim had his eye on the trophy for some time and his strong play converted enough skin money into pocket cash for him to take the Pig home for the next year. Larry M, last year's Pig Trophy winner, summed up the feelings of the Tour on Tim's win: "I want his handicap audited. No way should he get all those strokes."


All inormation in this newsletter is protected by US copyright laws 2012. All comments made do not necessarily apply to any person living or dead and are for informational purposes only. Reproduction of any or part of this newsletter is permitted only by written consent of the PAC Tour Editor.
---
Check out Tin Cup's latest Story

===========================
2014 PAC Tour Schedule
April 6th --- Season opens. Blackmoor Golf Club --- 10 am
April 13th --- First Major – PAC Masters –
Pheasant Ridge Golf Club --- 10am
April 20th --- Firestone Farms --- 10am
April 27th --- Quicksilver --- 9am
May 4th --- MillCreek North --- 9:18 am
May 11th --- Beaver Valley Golf Club --- 9:30 am
May 18th --- Oaktree Golf Club --- 10 am
May 25th --- Village Green --- 9 am
June 1st --- Aubrey's Dub's Dread --- 9 am
June 8th --- Quicksilver ---9:04 am
June 15th --- Second Major – PAC Open –
Firestone Farms --- 8 am
June 22nd --- Ponderosa Golf Club --- 9 am
June 29th --- Tam O'Shanter --- 9:32
July 6th --- North Park --- 8 am
July 13th --- Mill Creek South --- 9:45 am
July 20th --- Third Major – The Memorial –
Beaver Valley Golf Club --- 9 am
July 27th --- Quicksilver Golf Club --- 8:48 am
Aug. 3rd --- Lake Arthur Golf Club --- 9 am
Aug. 10th --- Pheasant Ridge --- 9 am
Aug. 17th --- Oaktree Golf Club --- 9:45 am $50
Aug. 24th --- Mill Creek North --- 9: 27 am
Aug. 31st --- South Park Golf Club --- 8:00 am
Sept. 7th --- Spring Church Golf Club (Time to be determined)
Sept. 14th --- Blackmoor Golf Club --- 9:30 am
Sept 21st --- Fourth Major – The Crafton Open -
Ponderosa Golf Club --- 10 am
Sept. 28th --- Big Skins Day – Quicksilver Golf Club --- 9:30 am

-------------------------------------------------------------------
Back to top
Can't find your way? Check out this site: http://www.thegolfcourses.net/index.html
====================================


Cool sites for interested tour players:
Check out the new and exciting PAC Talk blog:
http://sujdakpaintings.tripod.com/apactourblog/

To check your handicap status and enter a score:
http://www.kpga.com
To check the weather:
http://www.intellicast.com
Andy Sujdak's website:
http://afsujdak.com