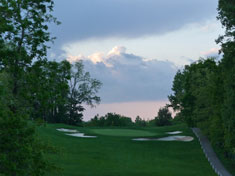 The 11th at Quicksilver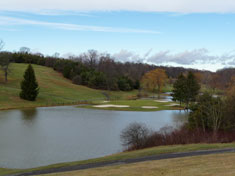 The view from the 2nd tee at Ponderosa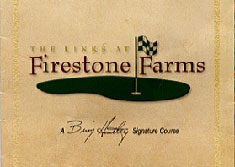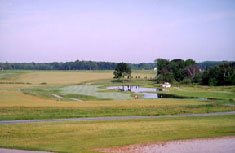 The 18th at Firestone Farms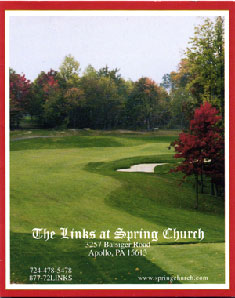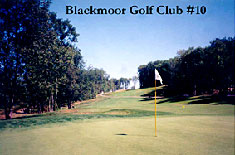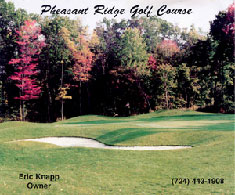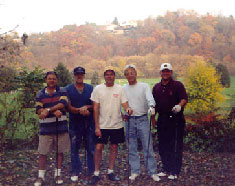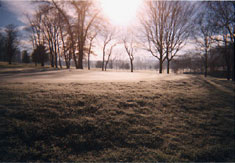 A frosty Lindenwood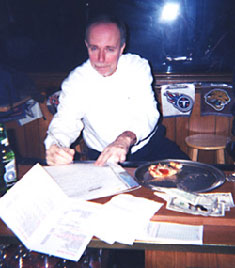 The Commish, Joe C., signing proposals into PAC law.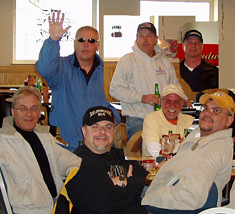 The crew at the PAC meeting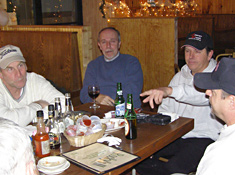 The commish ruling on cases at the Unuts Xmas party, '05.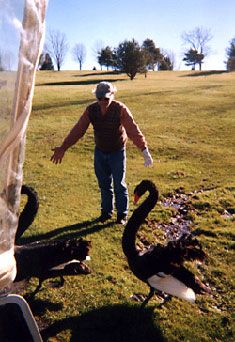 We joined up with these two strange guys on the 12th......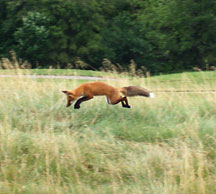 Bone's great shot of a fox at Reserve Run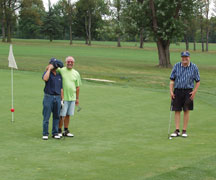 Updated Tuesday, August 12, 2014
=========
This Sunday, August 17th Oak Tree Country Club, 9:45 am Tee-Off The PAC Tour makes its last visit of 2014 to Oak Tree Country Club, perhaps the finest golf venue we play all year. I have already amended the count for this week due to some members not showing up regularly to play, and this week's tee times will be closed out Friday morning at 9 am when I notify Oak Tree of our total. If you are planning to attend, please respond ASAP as we no longer have the usual number of times available.

Next Week – Mill Creek North, 9:30 am The Tour comes back to Mill Creek next Sunday, this time playing the North course. Tee times have been amended for this outing and reservations are now being taken on a first come basis.
Commissioner's Comments I am in the process of making a number of changes to the Tour and its schedule for the remainder of this year and in the months to follow. Some of the changes will be a welcome update to the Tour, making it easier to for active players to receive updates and communicate as well as a conduit to bring in new people to round out a full complement of players each week for our skins game. Some of these plans are in progress and some are pending results of discussions with other parties than can favorably impact our league. I will pass along the information as it happens, but look forward to some new things by season's end.
Money List The money list has been updated through Lake Arthur. Part of the reason for the delay involves some of the changes in progress, but regular updates will follow weekly from this point forward with new ways of getting the information to be available soon.

All inormation in this newsletter is protected by US copyright laws 2012. All comments made do not necessarily apply to any person living or dead and are for informational purposes only. Reproduction of any or part of this newsletter is permitted only by written consent of the PAC Tour Editor.
---
Check out Tin Cup's latest Story

===========================
2014 PAC Tour Schedule
April 6th --- Season opens. Blackmoor Golf Club --- 10 am
April 13th --- First Major – PAC Masters –
Pheasant Ridge Golf Club --- 10am
April 20th --- Firestone Farms --- 10am
April 27th --- Quicksilver --- 9am
May 4th --- MillCreek North --- 9:18 am
May 11th --- Beaver Valley Golf Club --- 9:30 am
May 18th --- Oaktree Golf Club --- 10 am
May 25th --- Village Green --- 9 am
June 1st --- Aubrey's Dub's Dread --- 9 am
June 8th --- Quicksilver ---9:04 am
June 15th --- Second Major – PAC Open –
Firestone Farms --- 8 am
June 22nd --- Ponderosa Golf Club --- 9 am
June 29th --- Tam O'Shanter --- 9:32
July 6th --- North Park --- 8 am
July 13th --- Mill Creek South --- 9:45 am
July 20th --- Third Major – The Memorial –
Beaver Valley Golf Club --- 9 am
July 27th --- Quicksilver Golf Club --- 8:48 am
Aug. 3rd --- Lake Arthur Golf Club --- 9 am
Aug. 10th --- Pheasant Ridge --- 9 am
Aug. 17th --- Oaktree Golf Club --- 9:45 am $50
Aug. 24th --- Mill Creek North --- 9: 27 am
Aug. 31st --- South Park Golf Club --- 8:00 am
Sept. 7th --- Spring Church Golf Club (Time to be determined)
Sept. 14th --- Blackmoor Golf Club --- 9:30 am
Sept 21st --- Fourth Major – The Crafton Open -
Ponderosa Golf Club --- 10 am
Sept. 28th --- Big Skins Day – Quicksilver Golf Club --- 9:30 am

-------------------------------------------------------------------
Back to top
Can't find your way? Check out this site: http://www.thegolfcourses.net/index.html
====================================


Cool sites for interested tour players:
Check out the new and exciting PAC Talk blog:
http://sujdakpaintings.tripod.com/apactourblog/

To check your handicap status and enter a score:
http://www.kpga.com
To check the weather:
http://www.intellicast.com
Andy Sujdak's website:
http://afsujdak.com